International Exlibris Congress 2020
EVENT CANCELLED
GO TO THE COMPETITION PAGE FOR
THE REPORT OF THE JURY AND LINK TO THE ONLINE EXHIBITION

The rest of this page remains only as a record of what might have been.
During the congress there will be an exhibition of about 300 exlibris created during 2018-2020 and selected by the jury as the best entries in the international exlibris competition now running. Click on the competition tab for more details of the regulations and valuable cash prizes being offered. These awards will be announced on Wednesday, 12 August 2020 at the time of the opening of the congress.

There are several categories of prize, and the exhibition will seek to reflect work submitted in these separate sections.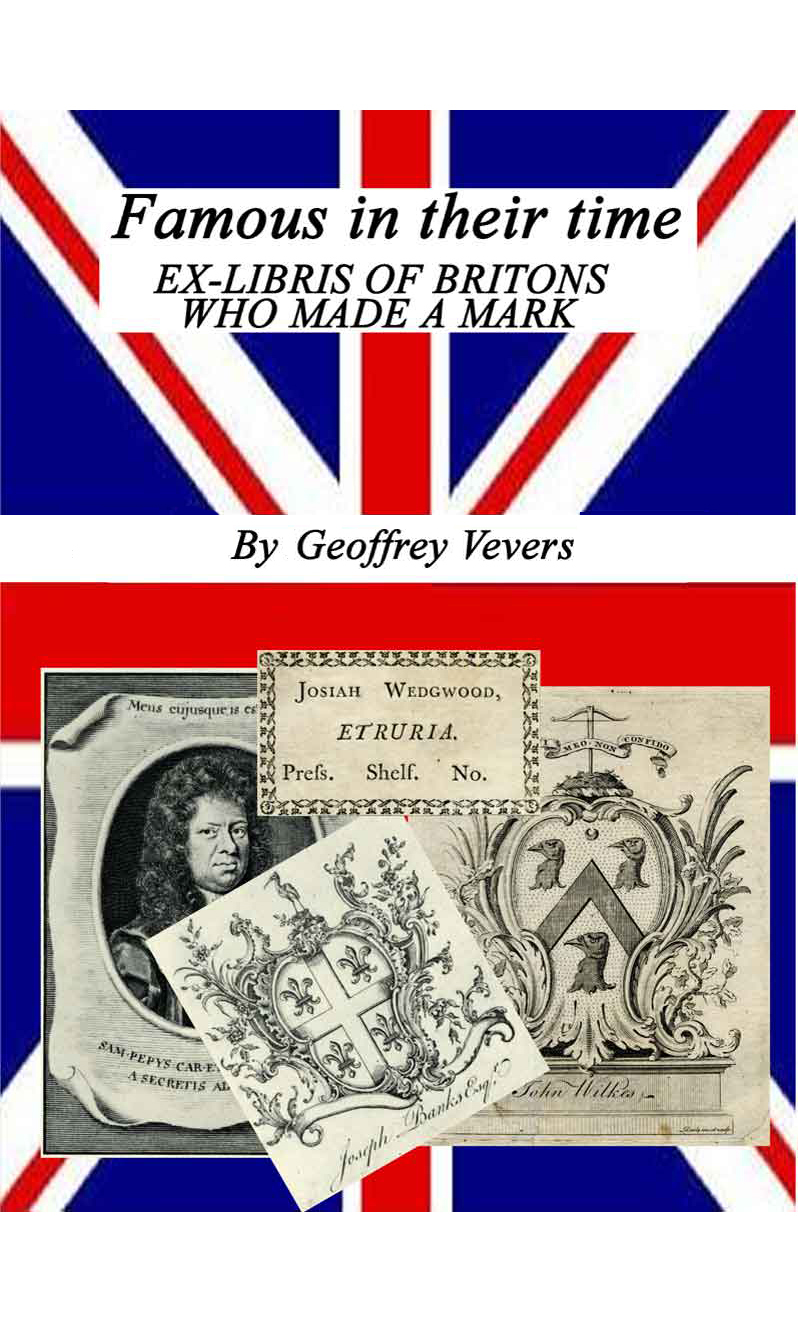 As well as these contemporary exhibitions, historic material will be on display, comprising examples of the original bookplates featured in a book now in preparation by Geoffrey Vevers entitled Famous in their time, Ex-Libris of Britons who made a mark (or a similar title). It is to be published by The Bookplate Society in the first half of 2020 as the members book for 2019/2020.

The 400 bookplates discussed and illustrated will include those of men and women celebrated for their achievements, or who, in a few cases, became notorious for their misdeeds! Not all famous persons used bookplates as marks of ownership in their books, and there are many individuals whose celebrity, though great while they lived, has faded in the passing years. So we find some surprising omissions and interesting inclusions. This book will be printed in an edition that enables it to be distributed to members of The Bookplate Society and to congress participants as well as being available for sale to other visitors to the exhibition.