NEWS AND EVENTS ARCHIVE


This is a record of items that are no longer current.



EXCESSIVE CHARGES FOR SOURCING IMAGES
As advised by email circulars to members, this Society was prevented from publishing in our Spring 2016 isssue an article drawing images of unique bookplates in the collection that John Henderson Smith (1875-1952) bequeathed to the National Library of Scotland. The NLS was asking £360 for the right to illustrate six small images. This was in addition to the basic cost of making scans. If your Society had to pay £60 for each of the approx 250 images published each year, the cost would exceed by 50% the whole of our annual subscription income. In the face of numerous complaints made by our members to Dr John Scally, National Librarian and Chief Executive, the NLS agreed to undertake by April 2016 a review of its interpretation of The Re-use of Public Sector Information Regulations 2015.
The outcome of the review is that the NLS has changed its policy, such that there will be no re-use fees on publications in an edition of 500 or less. This means that we can now proceed to print in our Autumn 2016 journal the delayed article. Our members books are also mostly printed in editions of less than 500. However, we anticipate a higher edition size for our 2019/2020 book on the bookplates on notable British people, and we consider it entirely unreasonable on the part of the NLS (a) that no concession is made to not-for-profit organisations, and (b) that the NLS refuses to lower its fees where material is out of copyright. The revised fees scale has a descending scale of charges according to the number of images ordered, but there are some unfair, even absurd, aspects now built in, and the cost of the first image is unchanged at £50 plus VAT. As an example, six images for our 2020 book would still cost this Society £210. We continue to view the attitude of the NLS as morally indefensible, and we trust that common sense will eventually prevail, given that the NLS is still out of line with some other libraries, museums and archives from which we source images.
For an article that has appeared in The Scotsman Click here.
At the foot of this article you may add your own comments.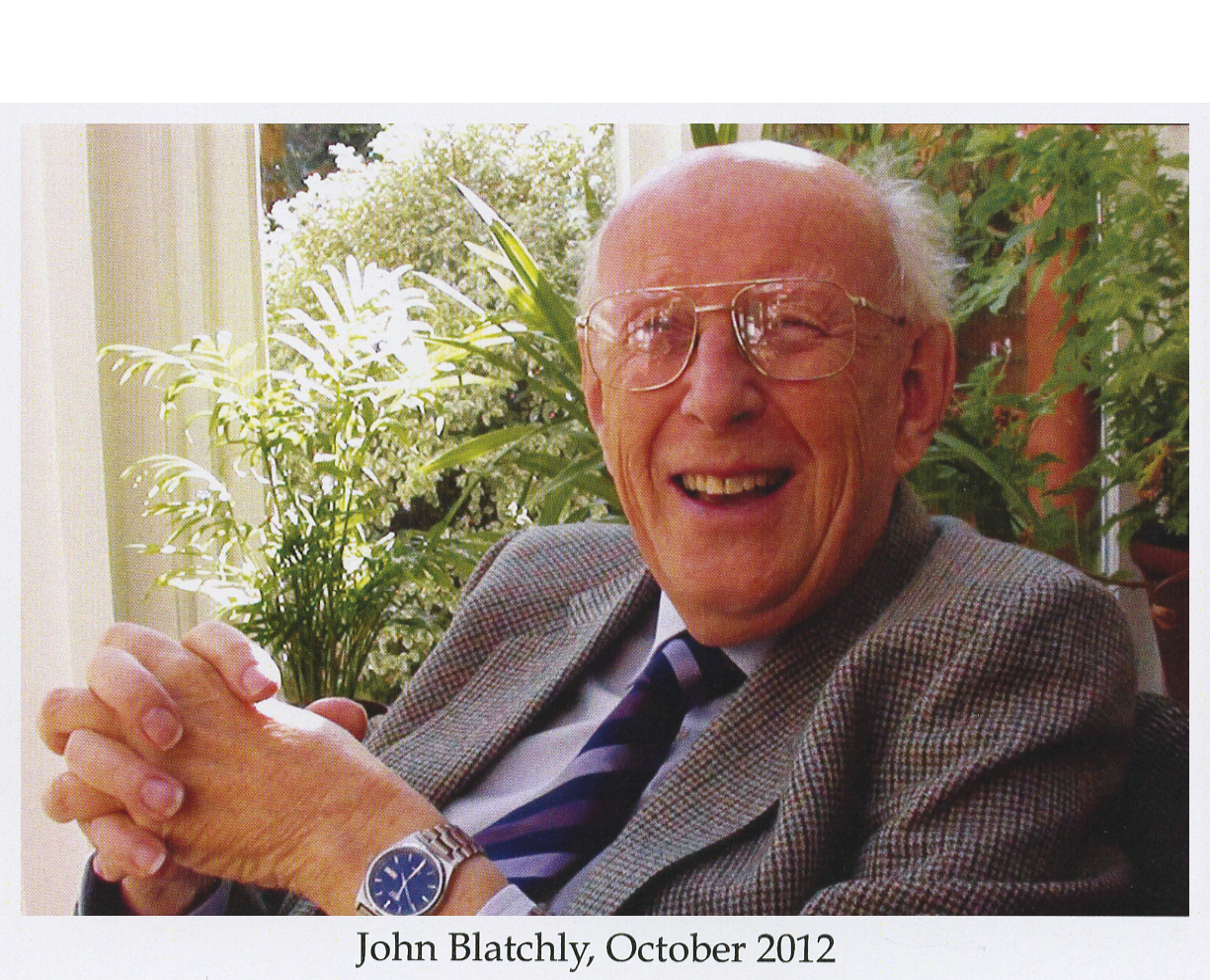 DR JOHN M BLATCHLY
MA PhD HonLittD MBE FSA (1932-2015)
We record with great sadness that John Blatchly died on 3 September 2015, aged 82. We lost not only our President but a great friend and scholar, who contributed most energetically to the life of this Society as a highly esteemed editor, author and counsellor. We shall greatly miss him, for this was a man who could fill each minute with sixty seconds worth of distance run. His life and wide achievements are recorded in an obituary in our Spring 2016 journal, based on the address given by Professor Diarmaid MacCulloch Kt FBA FSA FRHistS at a memorial service held in Ipswich on 21 November 2015.
John's successor as President, Paul Latcham FSA, was elected by members at the AGM held on 16 April 2016. He is the author of books and articles on bookplates and a former editor of the Society's journal and newsletter.
SABOTAGE BY POSTAL "SERVICES"
The Society succeeded in holding its Members Auction 75 on 18 April 2015, notwithstanding the failure by Royal Mail to deliver from Nottinghamshire to London an envelope containing all the details of bids by absentee bidders. Our auctions secretary was away from home and disaster was only averted, at the last moment, by re-contacting bidders worldwide in order to establish what bids had been sent in.

On a frequent basis (once every two or three months) we continue to suffer from loss by postal services of both publications and packets of original bookplates. No adequate apology and no compensation was ever received from Royal Mail in respect of the mailing by our printer on 27 November 2013 of our Autumn 2013 journal to subscribers with addresses outside the UK. Most copies only reached these members in February and March 2014, although some arrived later and about fifteen never ever arrived. The Bookplate Society has, as a result, been forced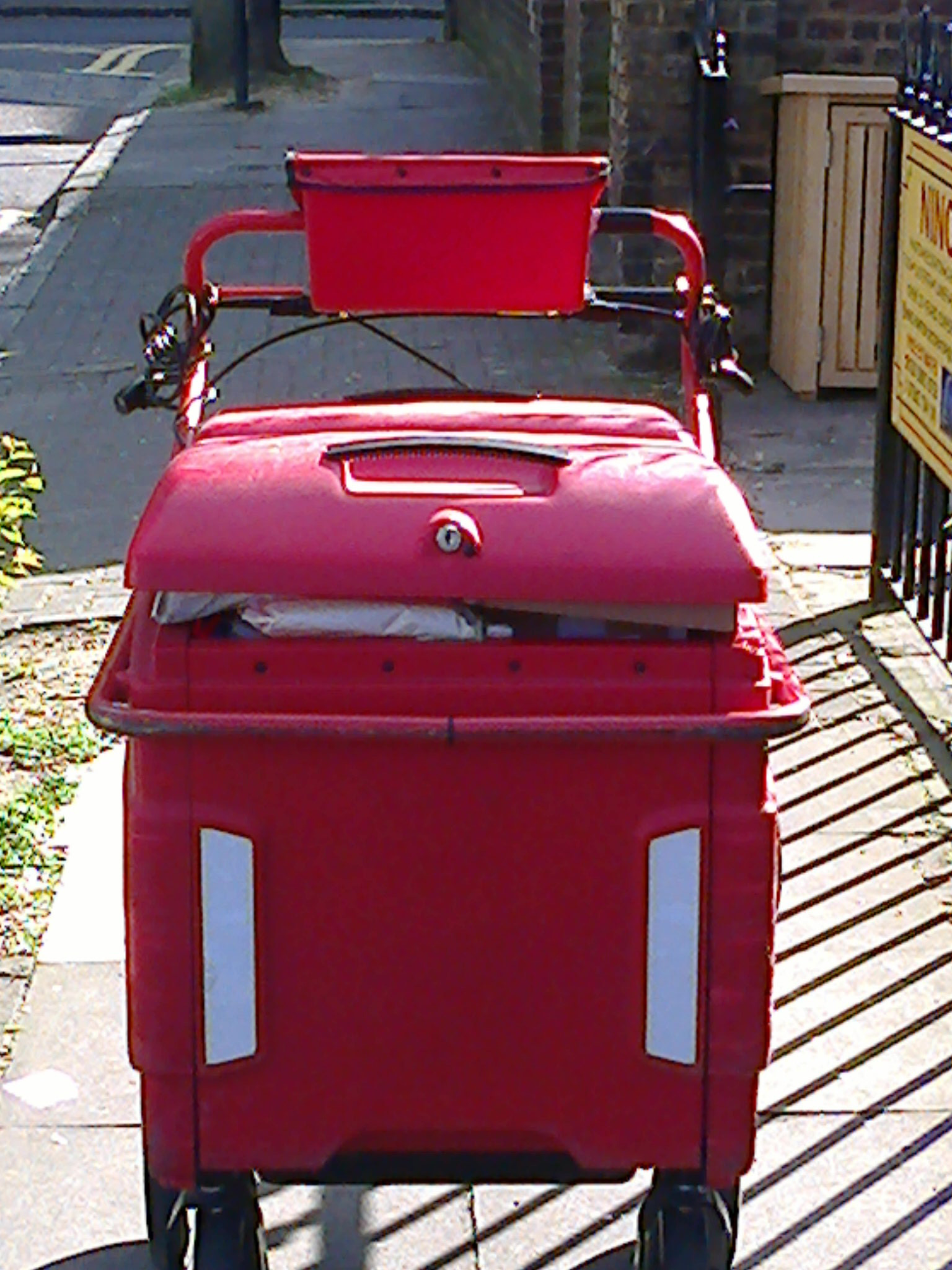 to incur extra cost in sending all its publications by air.

Symptomatic of the nonchalant attitude adopted by Royal Mail staff in failing to care for items of mail, pictured here is a Royal Mail delivery cart with its lid open, offering access to any opportunist thief passing by. This cart was left unattended for more than 10 minutes while a postman was out of sight at the other end of the road (photo taken in Belitha Villas, London N1 1PD at 9.20am on 18 April 2015). Three weeks after an increase in postal rates, the old prices were still to be seen on display in Royal Mail's collection office in Almeida Steet, London N1. Royal Mail management and staff are not giving a convincing display of taking seriously their duty of care. For details of the £6m compensation paid out by Royal Mail in 2013/2014 see Royal Mail Complaints_2013_14, yet the true cost to customers remains far higher.
2015 WINTER WEB AUCTION
For the second time, we have run a web-based auction. There were 2,500 lots on offer, with a fine choice of British, American and Continental European exlibris on offer. It is still possible to view these - go HERE. This auction ran during February and March 2015, attracting 70 participants. Eighteen months ago in Summer 2013 we ran a similar, but smaller, web-based auction. Our auctions are normally just for members, but we have opened these online events toh non-members, some of whom have taken up memebership. Lots in the 2013 web auction can still be viewed at Web Auction 1.
Wood Engraver, Hilary Paynter's Exhibition entitled Breaking Boundaries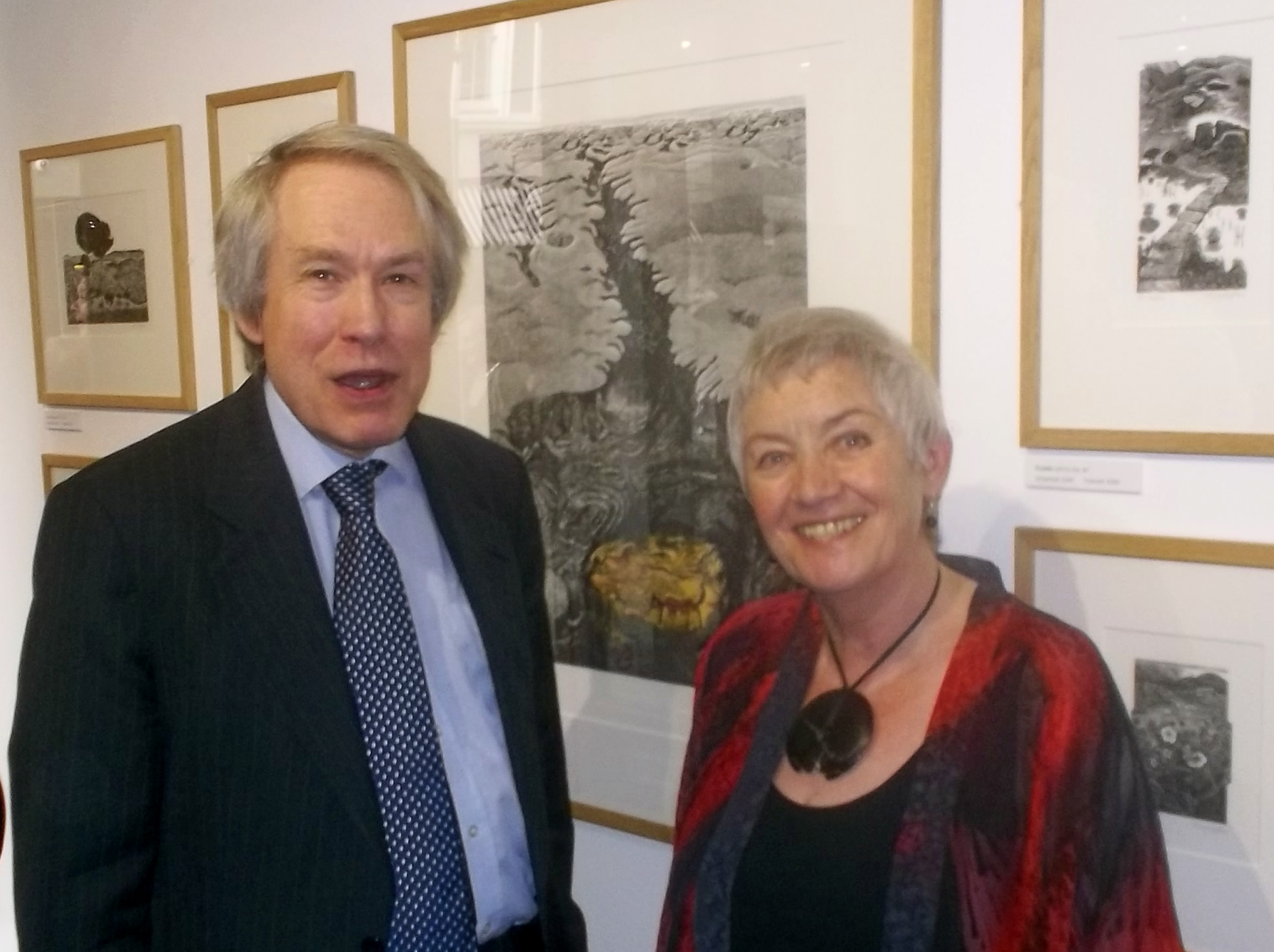 was on display from Tuesday, 30 September to Saturday, 11 October 2014 at The Framers Gallery, 36 Windmill Street, London W1T 2JT. Pictured here with Hilary is Anthony Pincott, our Society's membership secretary and treasurer. Those who missed this wide-ranging view of her wood engravings, some pieced together to form large collages, can still obtain her book entitled Full Circle, a collection of her work over a 40 year period, comprising over 600 wood engravings, including 21 in colour, with accompanying text by the artist. Woodbine Publishing, 2010, price £45.


Simon Brett's Retrospective Exhibition ran from Tuesday, 11 June 2013 for three weeks, at The Bankside Gallery of the Royal Watercolour Society and the Royal Society of Painter-Printmakers, 48, Hopton Street, London, SE1 9JH.
Iterations of the exhibition were viewed at Art Jericho, Oxford, 24 October to 10 November, coinciding with the Oxford Fine Press Book Fair, and at the Holburne Museum, Bath 16 November to 9 February 2014.



EARLIER NEWS

ADDENDA/INDEX TO EXLIBRIS: THE ART OF BOOKPLATES BY MARTIN HOPKINSON

We have received commments that this book is not as some readers would have wished. Accordingly a listing has been compiled in page order of supplementary information, together with an index. You can find these as two Word documents ADDENDA and INDEX which can be printed and kept with your copy of this book.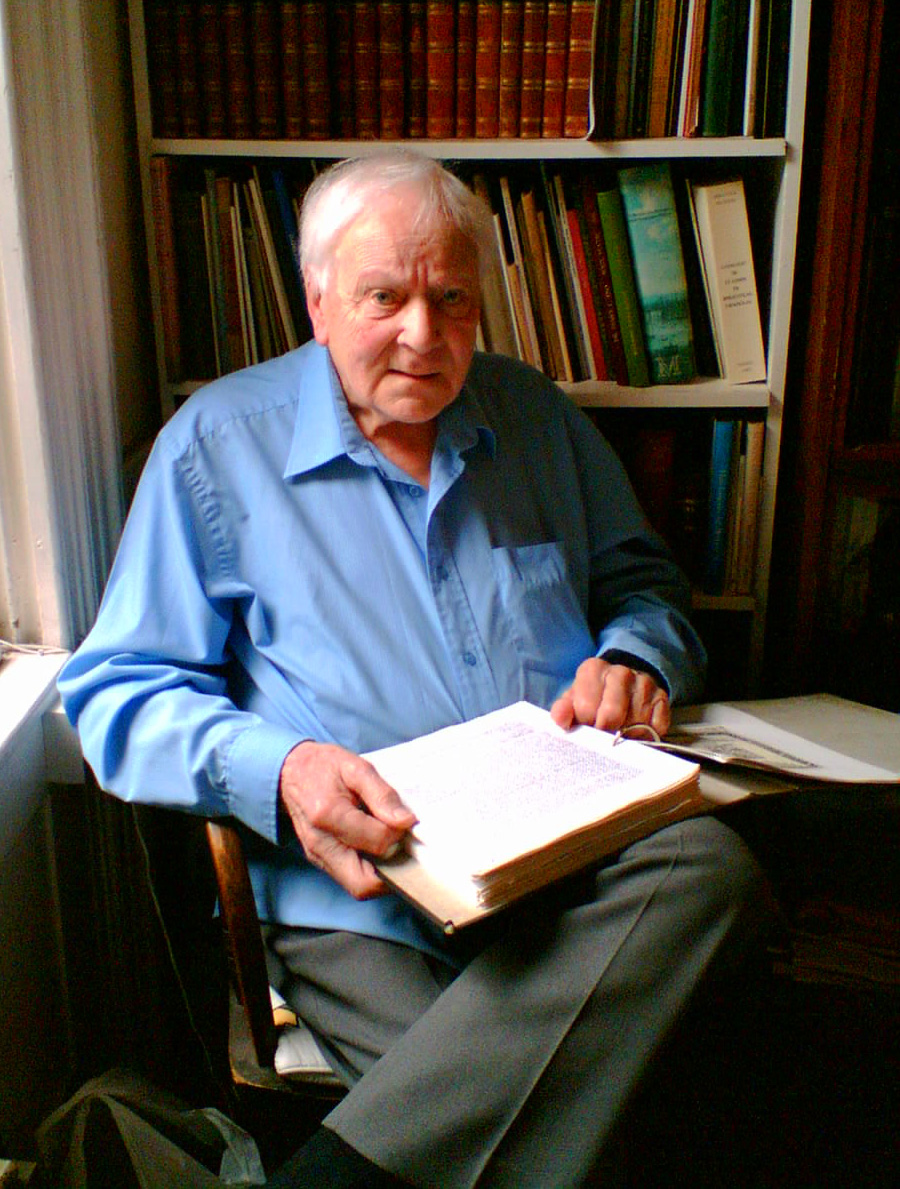 AN EARLIER PRESIDENT - JIM WILSON (1921-2012)

At the end of October 2012, James Ley Wilson, a past president and one of the UK's most energetic collectors of bookplates, died in hospital at the age of 91. Paul Latcham, who was asked by our journal editor to prepare Jim's obituary, writes that; "For the past few years when visiting Jim at Berkhamsted we talked about his life and I made notes. These I typed up at home and forwarded them to him for correction and to prompt further memories. He enjoyed remembering his childhood and army service, his time with Dixons, and later on when he went into bookselling and dealing in bookplates." The obituary will be found in the Spring 2013 issue of The Bookplate Journal.


EXHIBIT "The Ex-Libris and Image Making" AT YALE April 30 - August 17, 2012
Robert B. Haas Family Arts Library 180 York Street New Haven, CT.
Publicity material tells us that "This exhibition explores the ex-libris through the theme of image making. Despite its small format, the bookplate is an inventive art form that inspires artists working in an encyclopedic array of graphic media. The bookplate functions as a mark of possession; however, this simple purpose belies how fervently book owners and artists consider the bookplate a vehicle for self-expression. examines both historic and modern examples of bookplates with a variety of motifs. It also uncovers how questions of authorship arise in the collaboration between artist and patron as well as in the act of collecting itself.With an estimated one million individual bookplate specimens, dating from the fifteenth to the twentieth century, the Yale Bookplate Collection is one of the largest such collections in the world. However, this collection is not a singular entity; rather, its holdings comprise many different collections and an assortment of documentary materials. It is a unique visual archive that forms a timeline of the history and the art of the ex-libris. Moreover, the collection serves as a significant resource for the study of bookplates as well as that of biography and histories of the book, art and design, and collecting. In addition to bookplates, the selections on view include process materials, original sketches, correspondence, publications, and other related printed ephemera. The exhibit is curated by Molly Dotson, Bookplate Project Archivist in the Robert B. Haas Family Arts Library. For more information, contact her at molly.dotson@yale.edu or at (203) 432-7074. This exhibit is free and open to the public. A current Yale ID (with a prox chip) is required to enter the Haas Family Arts Library during all regular business hours. Non-Yale visitors can gain access to the Library through the security guard in the Loria Center entrance hall."
OUR 40TH ANNIVERSARY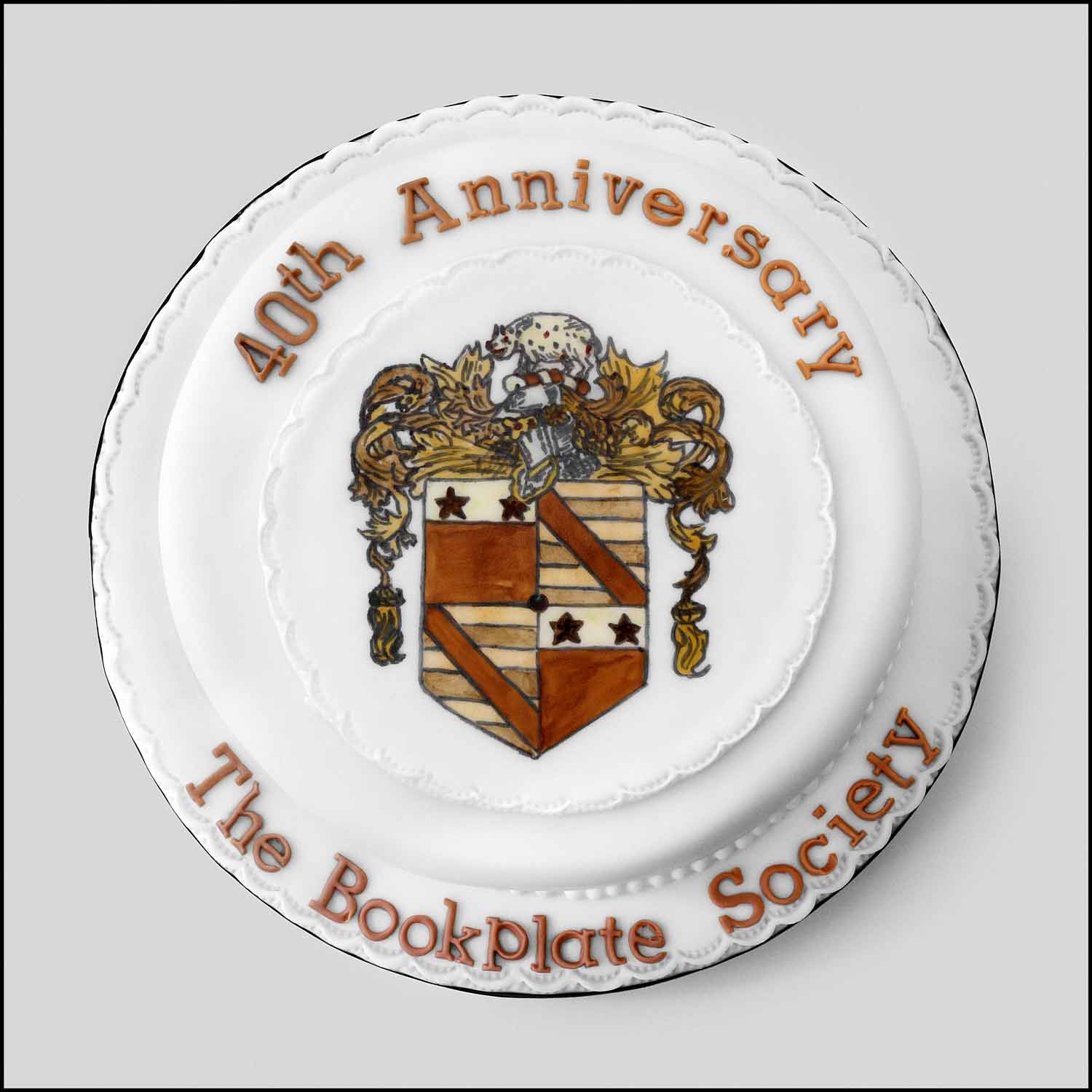 The Bookplate Society was born in 1972 from among members of The Bookplate Exchange Club, which in turn grew out of the Ex Libris Society (flourished 1891-1908). By end-1972 we numbered 35 members, and were associated with The Private Libraries Association. Funds generated from the 19th Ex Libris Congress held at Oxford in 1982 enabled the Society to start publishing its own journal. We have gone from strength to strength, the UK and international membership now numbering seven times what it was 40 years ago. Read More Here. At our auction meetings we have a mid-session break for tea and biscuits, but the event on 14 April this year was special, with a birthday cake recalling the first British armorial bookplate, a coloured woodcut with the arms of Nicholas Bacon, who in 1574 gave books to Cambridge University.
COLLECTION OF ARTHUR WILLIAM DORLING (1902-1984)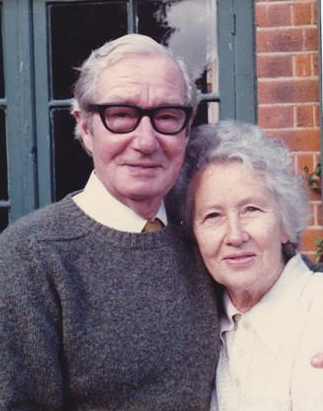 On 27 March 2012, London auctioneer Bonhams sold two lots of bookplates gathered by our former member Arthur Dorling (pictured here with his wife, Babs). Some 27 years after his death at the age of 82, these bookplates were consigned to auction by his grandson. The first of the two lots comprised just under 6,000 largely heraldic British bookplates, in albums, mostly acquired through the Bookplate Exchange Club. This sold to our ephemera dealer-member John Martin for £8,500 plus a hefty premium of 25% plus VAT. Members of the Society have already had opportunity to acquire items from this collection, and can continue to do so by contacting the seller. The second, less interesting, lot in the auction, which sold for £3,000 plus premium, was chiefly composed of 3,000 loose duplicates intended for exchange, plus books about bookplates, correspondence, and non-bookplate material. If you were the purchaser, please let us know.
More details will be given in our Summer newsletter
DOMINIC WINTER AUCTION OF EUROPEAN EXLIBRIS ON 9 NOVEMBER 2011
Dominic Winter Book Auctions (of Mallard House, Broadway Lane, South Cerney, Near Cirencester, Gloucestershire GL7 5UQ) were selling a collection of Continental European ex-libris, formed by our onetime members Walter (1913-96) and Alice Schwab. Given a pre-sale estimate of £10,000-15,000, with a reserve higher than any would-be purchaser was willing to pay, no sale was made at the auction. The catalogue description was as follows: Lot 562: Bookplates. An important private collection of 2,371 20th-century European bookplates or Ex Libris, including work by Artur Bar, Hermann Bauer, Alfred Cossmann, Michel Fingesten, Willi Geiger, Walter Helfenbein, Luigi Kasimir, Oskar Kokoschka, Alois Kolb, Adolf Kunst, Jaroslav Marik, Martin Philipp, Alfred Soder, Endre Vadasz and many others, many signed, all in fine condition, and contained in twenty-one uniform Plymouth stamp albums, bound in mock black leather, with matching slipcases, a little rubbed, 4to. A fine collection of over 2000 European Ex libris, by artists from Germany, Austria, Switzerland, Czechoslovakia, Italy, Hungary, France and elsewhere, many of which are signed in pencil. A complete listing of the bookplates offered is available in these two files: A to K. and L to Z.
Two members of the Society have subsequently been able to negotiate the purchase of this collection for about half the mid estimate.
BOOKPLATE TALK BROADCAST ON BBC RADIO SCOTLAND
Bookplates were one of the topics broadcast on 12 January 2009 by BBC Radio Scotland in its programme The Book Café, hosted by Clare English. Prompted by an exhibition at the Royal Botanic Garden Edinburgh (see below), she talked about bookplates with Robert Betteridge, Rare Books Curator at the National Library of Scotland, and with our American member Lew Jaffe of Philadelphia. It is no longer possible to listen online, but to read our transcription of this section of the broadcast Click Here.
SPRING 2012 ISSUE OF THE BOOKPLATE JOURNAL
In some copies there were pages where the paper was tinted cream and is glossy on one side, but was white and matt on the other.A reprinted journal was sent with the Summer 2012 Newsletter. Members were asked to destroy copies of the earlier issue.
BRIAN NORTH LEE (1936-2007)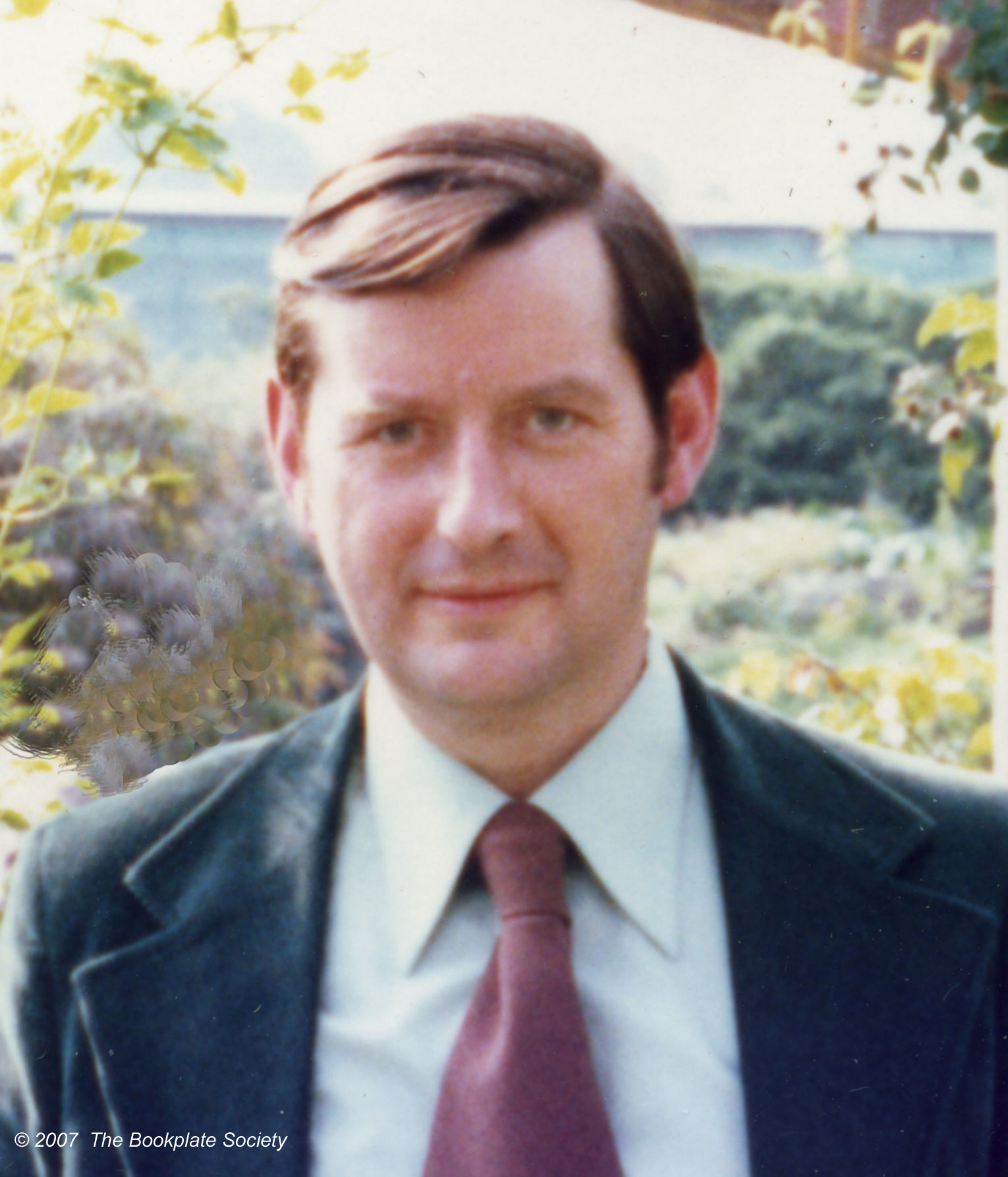 Many years have passed since the death of our Past-President, Brian North Lee FSA, who had such a great influence on the history of our Society, and who contributed so much to bookplate studies and literature. He died on Saturday, 24 February 2007 from bowel cancer. He was 70 on 27 December 2006.

HIS OBITUARY NOTICE OF 5 MARCH 2007
is reproduced here by kind permission of The Independent.

On the FISAE website are some further memories.

Renowned for his knowledge of British bookplates and for his extensive output of books and articles on the subject over more than thirty-five years, he was pre-eminent in this field, signally eclipsing Sir Augustus Wollaston Franks and Julian Marshall, both leading collectors over a century ago, as well as George Heath Viner (1865-1955), none of whom wrote much on the subject. His last book, SCOTTISH BOOKPLATES, written jointly with Sir Ilay Campbell, Bt. was published by the Society in 2007. Further memories of him are given in the September 2007 issue of Bookplate Journal.
BRIAN NORTH LEE'S BOOKPLATES
Bonhams of New Bond Street, London auctioned the residue of Brian Lee's bookplates on 13 November, 2007. So very much of his collection was sold off to favoured friends during his last years that the (well picked-over) residue and its method of lotting were largely a disappointment to most collectors. An alphabetical sequence of some 4,900 British bookplates realised a total of £9,600. Collections of Indian and West Indian fetched £1,800 and £2,200 respectively. A unique silver Charles II Bible Plate sold for £1,200, and seventeen albums of material (including photos and letters) of British and Foreign Royalty achieved £6,200. With other lots, a total of nearly 9,000 bookplates sold for £29,180 (all figures before adding 23.5% buyer's premium).

Some bookplates bequeathed by Brian Lee to The Bookplate Society were sold in December, 2007, and more were offered on 6 December 2008 at our third auction for that year.

We can offer a few items for direct sale - See here. These are in addition to the several hundred bookplates already available for sale to members (for access details see notice on page 26 of the Directory of Members, or write to the Membership Secretary).

IN MEMORIAM - FRANK MARTIN (1921-2005)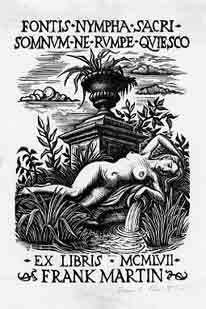 With the death of Frank Martin we lost an accomplished wood engraver, though his other interests meant that he produced only a couple of dozen bookplates. Brian North Lee has written a short appreciation which appears on the FISAE website. An obituary in The Times online is to be found here.
IN MEMORIAM - AUDREY ARELLANES (1920-2005)
An outstanding contributor to American bookplate literature is also gone. She is described as "one of the giants" of the bookplate world who "took the trouble to attend ex-libris congresses and meetings far and wide, and her character was such that she made many friends". Her Year Books, ABCD&E Newsletter and her bibliography of bookplate periodical literature were all the products of great devotion. The appreciation written by Bill Butler and Brian North Lee can be found on the FISAE website. The Czech artist Joseph Liesler (1912-2005) and Italian collector Remo Palmirani (1943-2005) are also remembered.